Balancing Energy with Feng Shui Home Design Principles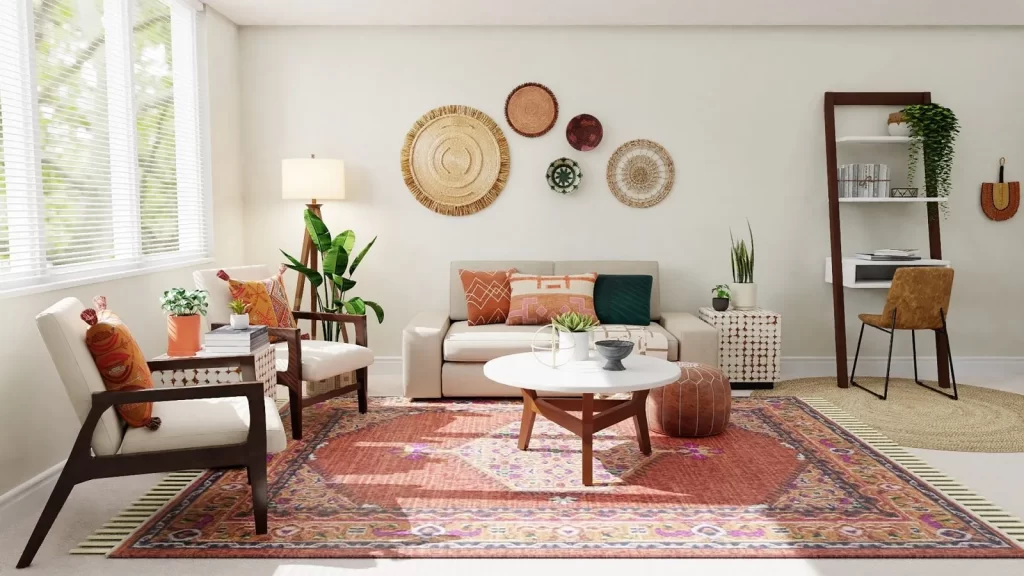 Feng shui is a holistic design practice that promotes balance and harmony throughout your home. It's based on the five elements of earth, metal, water, wood, and fire.
To get started with feng shui, start by creating an intention for each room in your home. Then, abide by the principles of this ancient Chinese practice to create positive energy in living rooms, entryways, and bedrooms.
Water
Water is one of the five elements of feng shui and is important in creating balance and harmony within your home. It represents prosperity, abundance, movement, cleansing, purification, and the flow of emotions.
In feng shui, the water element is often symbolized by rivers or lakes. It is also associated with wealth and money. It can also be a symbol of power and strength, as well as calmness and stillness.
Using the proper colors and objects can help bring the feng shui energy of the water element to your space. Blue is a good color for this feng shui element because it promotes wisdom and intuition. Black is also a good choice as it is protective and can attract positive qi to your home.
Another way to incorporate the feng shui energy of water is through lighting. Look for lamps and light fixtures that are in deep charcoal gray or black to enhance the feng shui energy of this element.
The placement of fountains or other water features is also a great way to use the water element in your home. The traditional Compass School of feng shui recommends that they be placed in the North, East, or Southeast areas of your home.
If you are unsure where to place your fountain or other water feature, you can consult with a feng shui expert for guidance. The most auspicious location for a fountain is at the main entrance to your home, as it tends to draw wealth into the house.
The water feng shui element is a very flexible element, meaning it can be introduced in many different ways and spaces. Some of the most common ways include adding a fountain or other water feature, mirrors, and color.
Fire
The fire element is a great way to add energy to your space. It helps drive activity, boosts creativity, and sparks passion. It also symbolizes transformation, expansion, and volatility.
Fire is a highly purifying and protective element that consumes impurities with light and heat. It also represents passion, power, and life force.
Feng shui uses the five elements to create a space that is full of balanced and harmonious energy. This balance is important in creating a home that is healthy, happy, and prosperous.
When decorating your home, feng shui suggests a balance of the five elements: water, wood, earth, metal, and fire. These balancing principles are used to ensure that your energy flows freely and smoothly through your home.
It is also important to know your bagua, or energy map of your home. Knowing this will help you understand what colors are best for each room and how to position furniture for the most positive chi flow.
For example, it is bad feng shui to have a stove and sink on the same wall in the kitchen. It is better to have them on opposite sides of the room.
Similarly, fire and water are not good to be placed next to each other in the bathroom. It is even better to have them on separate walls.
Bringing the fire element into your home can be done through decorating, candles, and art. It is also important to use angular shapes and red or orange colors.
Wood
Wood is one of the five elements of feng shui, representing growth and vitality. Placing wood items in your space encourages personal growth, while adding the element to your home helps you nurture and support others.
To encourage the element of wood in your home, decorate with wooden decor items and add plants to your garden. Wood also enhances your ability to express yourself, and it can make you feel strong, flexible, and receptive.
Another way to use wood in your home is by bringing the earth element inside with rocks, crystals and landscape imagery. This helps you feel grounded and stable while promoting balance and wisdom.
Using wood in the southeast quadrant of your home symbolizes wealth and prosperity. Filling this area with valuable items and live plants can help you attract more wealth and success in your life.
In western feng shui, the wood element is often associated with the season of Spring and new beginnings. Its yang energy is active and masculine, but it also has elements of yin energy that are feminine and receptive.
The wood element is represented by long, vertical shapes in nature, and it is also commonly found in tall pillars and columns. You can create these elements in your home by incorporating tall, sturdy pieces of furniture and placing them near the entrance to the room.
You can also incorporate the wood element in your home with wallpaper that has long, vertical botanical shapes. This is a great way to add the element of wood without sacrificing style or comfort. If you aren't comfortable with wallpaper, you can also try painting a wall in a wood-colored hue.
Earth
Earth is an important element in Feng shui for the home. This is because it contains and stabilizes fast-moving energy. If your house is located in a high-traffic area, you may notice that the energy surrounding you is constantly moving. This can cause you to feel anxious or stressed.
Fortunately, there are ways to enhance the energy of earth in your home. These include using specific colors, shapes and materials to channel the energies of this element.
Color: Light, subtle earth tones such as terra cotta, orangey browns and soft yellows are great for bringing the stabilizing energy of the Earth element into your space. Try a bright earthy yellow as an accent wall in your bedroom or brighten up your bathroom with a warm terra cotta hue.
Shape: Square and rectangular pieces of furniture are a good way to bring the stability of the Earth element into your home. You can also incorporate rugs or textiles in these shapes into your decor.
Abundance vessels: Medium to large bowls, pots or vases made from ceramic, clay, stone, crystal or other earthy material are ideal for containing abundance-enhancing chi. The ch'i in these items will help to enhance your wealth and well-being.
Wood: In Feng shui, wood is associated with flourishing flora and growth, creativity, health, and expansion. It's also a good element to use if you have a home office or want to encourage a sense of travel and adventure.
As with all feng shui elements, you'll want to work with the bagua map of your home to determine what areas need to be nurtured and strengthened with Earth. This is especially important in the feng shui Bagua areas that are defined by Earth, such as Southwest, Northeast and Center.
Metal
The Metal element in Feng shui is used to create balance and harmony in the home. It is associated with intelligence, truthfulness, creativity, healing, and the ability to produce energy.
To activate the Metal element in a space, you can use a variety of shades and tones from dark grays and strong metallic colors to white and very pale silvers. Depending on the style and tone of your design, these shades can represent control, neutrality, wisdom, and stabilizing energy.
A good way to introduce the metal element in a feng shui home is by using items with circular shapes. These can be pillows, round rugs, blankets, or even artwork.
Another great way to introduce the metal element in a room is through the use of large mirrors. They can reflect light and make the room feel larger. They are also a perfect accent piece to bring the metal element into your room.
When choosing a mirror, you want one that has a circular shape. You should also choose one that is big enough to fit in the space you are trying to activate.
The feng shui bagua map shows that the metal element is linked to children and productivity, as well as travel and helpful people. If you are lacking in these areas, bringing more metal into your home can help you feel more organized, focused, productive, and articulate.
In addition to being a great feng shui element, metal is also associated with authority, vision, and wealth. This is why you might see the metal element represented in businesses that are associated with these areas such as computer hardware, car manufacturing, gold production, glass manufacturing, mechanical technology, hardware stalls, pawnshops, and accountancy.